President of Ukraine Volodymyr Zelensky visited the Shalimov National Institute of Surgery and Transplantology, congratulating its employees on the 50th anniversary of the institution, conferring state awards to the doctors and meeting with the wounded military servicemen.
This was reported by the presidential press service, according to Ukrinform.
"I thank you for the great path you have walked over these 50 years. At every step along this path, you save many lives," said Zelensky, addressing the staff.
The President thanked the doctors for their daily efforts and saving the lives of their patients.
Read also: Volunteer car comes under enemy fire in Sievierodonetsk, three doctors missing
The head of state also visited the clinic's Department of Endoscopic Surgery and Intensive Care where he got briefed on the methods of transplantation and polytrauma treatment.
He also spoke with Ukrainian servicemen wounded in battles with Russian invaders, who are currently undergoing treatment at the Institute.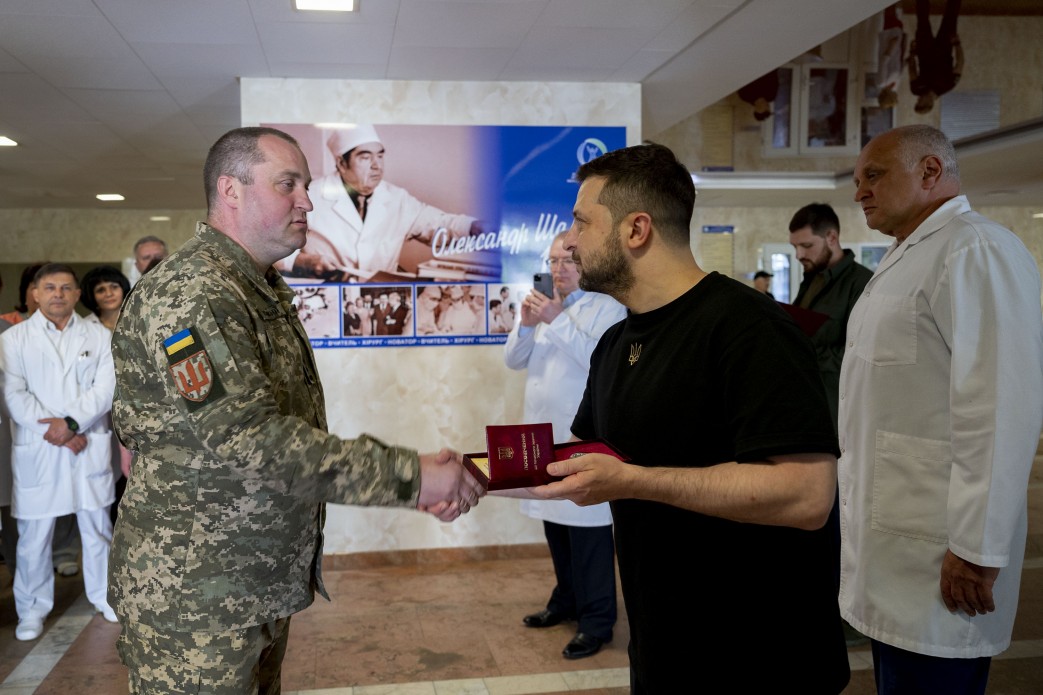 The president presented state awards and conferred a title of "Honored Doctor of Ukraine" to staffers and physicians who provide assistance to civilians amid Russia's armed aggression.
"I want to thank you. You are on the same front line as our military. You perform operations not only in surgical wards, but also in field hospitals. I wish you and your families good health. Thank you for taking care of all of us," Zelensky said.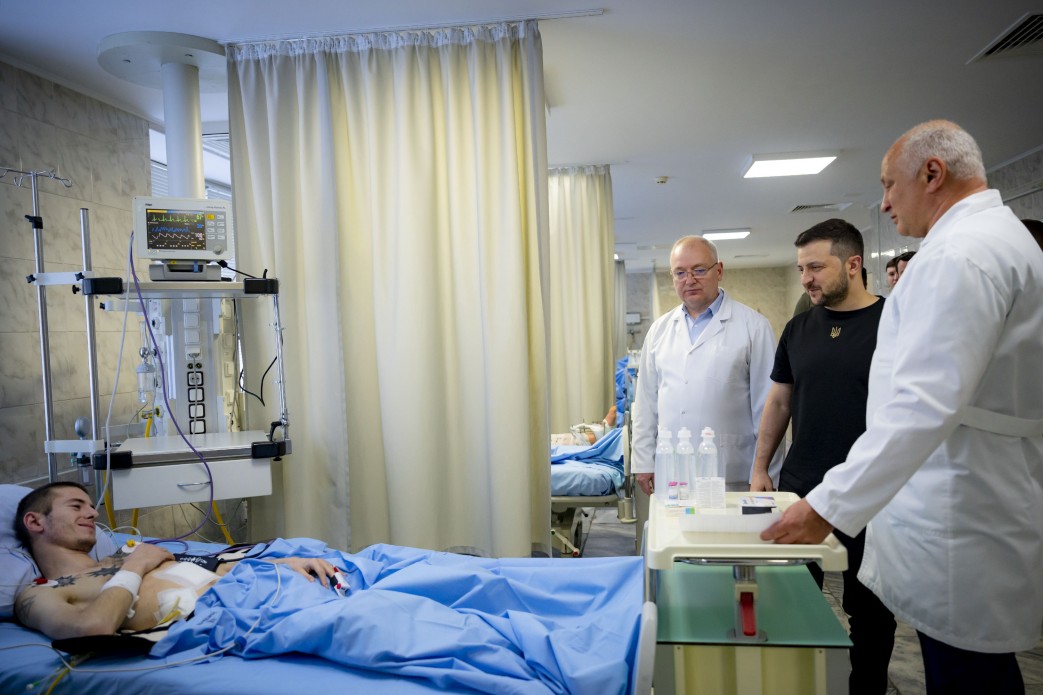 Memo. The Shalimov Institute was founded on May 30, 1972, as the Kyiv Institute of Clinical and Experimental Surgery. Every year, more than 7,500 surgical interventions are performed there. From the onset of hostilities in eastern Ukraine back in 2014, the clinic has been treating servicemen of the Armed Forces and other military formations. Over the past eight years, more than 2,000 servicemen were treated in the facility, a third of whom suffered combat injuries while defending their Homeland.
Photo: Ukrainian President's Office